New & Used Ram 1500 for sale near Southview
WHY A RAM 1500
The Ram 1500 is the unquestioned monarch of the truck world. With best in class almost everything and a look and feel that will give you the sensation of being two feet taller every time you step behind the wheel, this is the truck you have been searching for and now is the time to get it. 2019 is an incredible year for the Ram family of vehicles and we'd love to tell you all about it. Be it sales, financing, parts, or service, we want to be the team to get you behind the wheel of your Ram 1500 near Southview!
Here at City Chrysler, we believe in being more than just a dealership for our customers. We want to be your automotive resource for life! When you are ready to get started, come and see us at 982 Redcliff Dr SW, in Medicine Hat, or you can give us a call at (403) 526-6944 to book a test drive today!
FAMILY OWNED AND OPERATED
Our family has served yours in Medicine Hat for many years!
NO HIDDEN FEES
Know exactly what you're paying for so you can stay within your budget.
FREE OIL CHANGES
If you leave a review after purchasing a vehicle, your next oil change is on us.
CHOOSE THE RAM 1500 AT CITY CHRYSLER
INTRODUCING YOUR WINNER: THE RAM 1500!
The Ram 1500 has already taken home the 2019 North American Truck of the Year, and the year has only just begun. So, if you want a truck that wins awards because they have "impressive levels of refinement, technology, style, and comfort" then the Ram 1500 is the truck you've been searching for.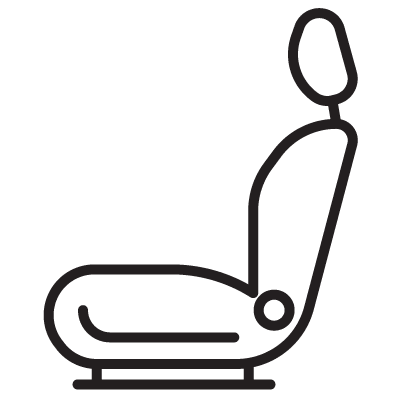 PASSENGERS MAY NOT WANT TO LEAVE
The seating for passengers in your Ram 1500 will be unlike anything they've experienced before. With an available recline of up to eight degrees in the back and improved heating, ventilation, and air conditioning, it apparently has more in common with a fancy hotel room than those other trucks, so lean back and enjoy your Ram 1500 near Southview.
BRING ANYTHING ANYWHERE
To be completely honest, there is nothing quite like the Ram 1500 on the market today. It boasts a towing capacity of up to 5,783kg and has a max payload of up to 1,043kg. If what you are moving weighs more than that are you sure you aren't trying to tow a mountain? Check first then get back to us.
COME AND GET YOUR RAM!
When the search is on for a Ram 1500 near Southview there is no one better than City Chrysler. We are the area experts on everything Ram, and we are ready to help you get behind the wheel sooner and headache free. Come on in and see us to get started on the next exciting chapter of your life: the Ram chapter.