RAM 1500 for Sale in Medicine Hat
"Where Great Service Lives!"
You have a lot of challenges ahead of you, and being prepared is the first step on the path towards success. Some may seem rather trivial, others nearly unsurmountable, but with the right people and tools at your side, there's nothing you can't do with a little elbow grease. Certain challenges, however, you won't be able to do alone. You'll need something with the strength and dependability to get the job done-not just once or twice, but again and again over a the length of a generation. Not everything can live up to that kind of expectation. Then again, not every truck is a RAM 1500.
The RAM 1500 takes capability and brings it to a new level, constantly pushing the boundaries of what a light-duty pickup can do. No other proving ground showed this better than the 2017 Canadian Truck King Challenge, where year after year trucks from across all brands are pitted against the toughest real-world obstacles and conditions Canada has to offer. Judged through over 20 categories that put not only aspects like towing capacity and off-road capability, but also fuel economy rating and interior comfort. For its third year, the RAM 1500 re-emerged as the 2017 Canadian Truck King Challenge overall champion, proving once again that it dominates the competition when it comes to real-world usage.
And it doesn't end there-as Canada's longest-lasting light-duty pickup, the RAM 1500 offers that same award-winning capability longer than any other competing truck on the market. The proof is in the numbers-of all light-duty trucks sold in the past 28 years, a whopping 81% of RAM trucks are still being driven today. Looking at GMC and Ford at 70%, and Chevy at 68%, it's clear to see which truck stays with you the longest. That's true durability you can count on, and a truck you know will still be there for you down the line.
But to truly appreciate something, it needs to be experienced first hand, so get in touch with us at City Chrysler today, located right here in Medicine Hat, and book your RAM 1500 test drive with us today!
Family Owned and Operated
Enjoy effective and personalized service that suits your needs!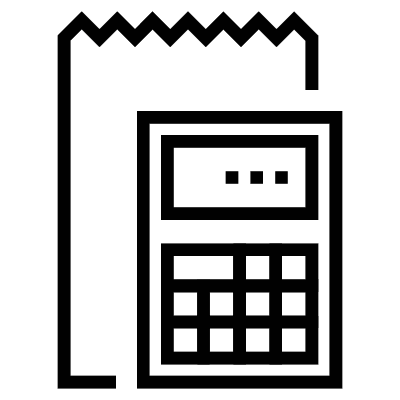 No Hidden Fees
No hassle and no pressure when you work with the team at City Chrysler!
Modern Dealership Experience
We have updated facilities and departments staffed to offer you a great experience at our store!
Why Choose City Chrysler
Power of the Truck King Champion
As the RAM 1500 has been dominating the likes of the Canadian Truck King Challenge, you may be wondering what's powering it under that hood. As a matter of fact, that RAM truck was equipped with Canada's Best-Selling V8 engine, the available 5.7L HEMI®! With this engine within the RAM's arsenal, it provides an astounding 395 horsepower and 410 lb-ft of torque, as well as a remarkable max towing capacity of 4,826kg (10,640lb)!
Choose the HEMI as your engine and you're driving with award-winning power.
A New Level of Efficiency
With the increasing concerns over the impact of emissions on our environment, RAM set out to find a way to provide a great fuel economy without losing out on power-and succeeded. With the available class-exclusive 3.0L EcoDiesel V6 engine, the RAM 1500 not only delivers an amazing 420 lb-ft of torque, but does so at a stellar fuel economy rating as efficient as 8.0 L/100 km (35 mpg) highway!
That makes the RAM 1500 the most fuel-efficient full-size truck ever made!
Get the Most out of Your Truck with a RAM 1500
You may be wondering how the RAM 1500 stacks up to actual driver expectations and critical scrutiny-how its overall value fares against competing trucks. As a matter of fact, the RAM 1500 was named the Consumers Digest "Best Buy" winner for the 2017, 2015, 2014 and 2013 model years! That means years of satisfied owners and impressed critics who look forward to seeing what the future holds for RAM, and a great buy for you as a consumer. With RAM, you simply get more out of your truck.
Riding in Style
Capability and awards aside, you deserve a ride that offers just as much style as capability, and that's what the RAM is all about. With an unmistakable, bold, and iconic exterior design, coupled with an interior filled with luxurious comfort, advanced technologies, and available extras for you to put a personal touch on your RAM to make it truly your very own, you're guaranteed to be riding in style and loving every minute of it.
Explore the world with the support of a dealership that goes above the call and offers incredible service backed by the team that's here to make your time at our store fantastic every time you come to us. We have a great selection of vehicles for you to look over and test drive as well as the departments to help keep you driving in tip-top shape for years to come. Visit us at City Chrysler today and reward yourself with a modern store that appreciates the needs of drivers across the province and in our community.
We are dedicated to constantly keeping ahead of the curve with new service practices and are pleased to be able to offer the best service in Medicine Hat thanks to professionals that have the expertise you deserve. Work with us and let us work for you starting today - your favourite dealership is waiting for you! Visit us at 982 Redcliff Drive South West in beautiful Medicine Hat, Alberta. We're looking forward to impressing you and finding you the results that make your life even better!
Our Customers Love Us
Was an overall great experience. Everyone from management, sales, service and finance were all extremely polite and professional. It was refreshing to actually have a car dealership work with me to help me get my vehicle! Couldn't be happier.
Kristin P.
An amazing experience dealing on my brand-new 2017 Dodge Journey. The sales manager and business manager were so friendly and easy to deal with. I will most definitely recommend this dealership to my friends and family.
Victoria L.
Best experience I've ever had buying a vehicle! Staff was very welcoming and easy to work with. Salesman made sure everything I wanted was looked after and treated us more like family than customers. I would highly recommend talking to Lorne or Barry, they will get you your perfect vehicle and you'll even have some fun along the way.
Quinton B.