About us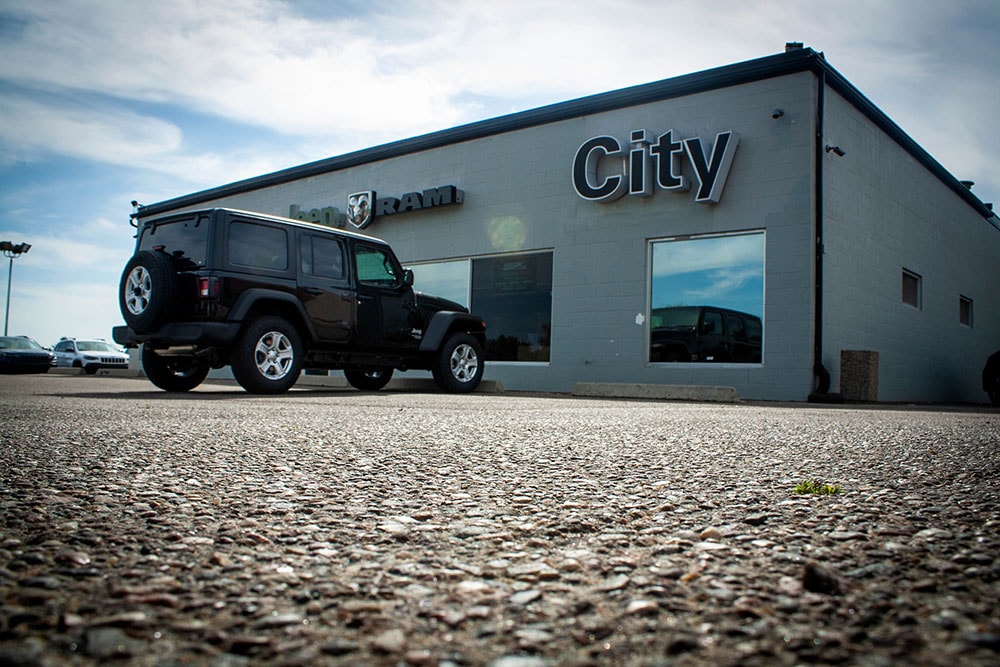 Every great car shopping experience starts with an idea. The process of finding the ideal vehicle, should not only be easy, it should be fun. At City Chrysler, we appreciate the importance of making your experience memorable. We believe that making sure the correct vehicle is matched to your every day life is the most important step to finding a vehicle. We serve clients from Brooks, Dunmore, Southview and everything in between. Become one of the family today at City Chrysler.
Our dealership carries a lineup of Chrysler, Dodge, Jeep, & RAM that will suit your everyday life. We have an amazing team from talented sales professionals, to our Parts & Service department that will keep you driving smoothly on the road. Our finance team will fight to get the best possible plan for you. Everyone else that makes up our team works together to make sure you receive an excellent experience.
City Chrysler is a down to earth, friendly team that will help you with any type of vehicle or vehicle issue that you may come across. Make sure you stop into our dealership & receive an amazing experience & care that a dealership can offer.