Cars for Sale Near Redcliff
"Where Great Service Lives!"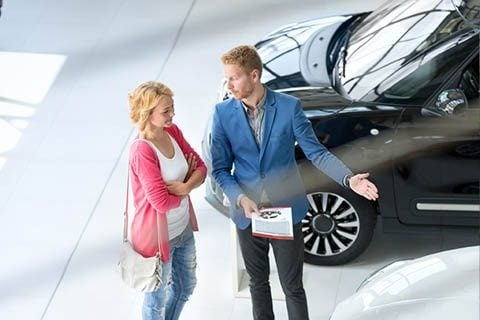 Making your place in this life is a noble endeavour we all have to face. Sometimes, to move forward you have to take the next step on your own. Your resolve, your desires, your decision. It's not always easy, but attaining your desired result is certainly worth the effort. You're faced with a multitude of choices along the way, but not all of them have to be a challenge-your choice for you next car, for instance, is easy when you shop with us at City Chrysler.
When you need a car you can rely on, City Chrysler has the perfect model for you. Whether you want something new or used, luxurious or a powerhouse (or even a nice blend of both), we can steer you towards the car you'll love to drive. If you're looking for true refinement, look no further than the Chrysler 300, the most luxurious vehicle in its class, not to mention having the most advanced available all-wheel-drive system in its class as well. For a vehicle that's all class and no excuses, choose the Chrysler 300. If your sights are on something more performance-oriented, then we also carry the best of them-the Dodge Challenger. As the fastest, most powerful muscle car ever made, there's nothing else out there that can dominate the road like the Challenger. With 707 horsepower at your disposal, nothing will be able to stand in your way. If your life calls for incredible adaptability, the Dodge Journey has you covered as Canada's most versatile mid-size crossover. Up to 7 passenger seating, coupled with Best-in-Class storage systems ready to load all of your stuff, the Journey excels in making a hectic life a whole lot easier.
Either way, we offer cars that are built to go beyond expectations. Shop with City Chrysler today from the convenience of our easy-to-use website to find new, certified pre-owned, and used vehicles from the Chrysler, Dodge, Jeep and RAM lineup. We also offer used vehicles from other leading brands as well, so we are confident about having just the right fit for you right here in our inventory. Start now and find great deals on the car you're looking for!
Family Owned and Operated
Enjoy effective and personalized service that suits your needs!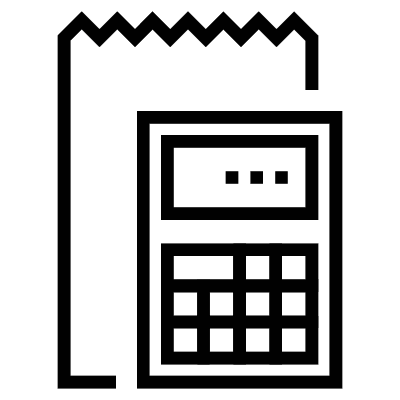 No Hidden Fees
No hassle and no pressure when you work with the team at City Chrysler!
Modern Dealership Experience
We have updated facilities and departments staffed to offer you a great experience at our store!
Why Choose City Chrysler
Luxury Worth Its Salt
The first thing you might think when hearing 'luxury car' is that there's a good chance you're paying a lot more than what you get out of it. With the Chrysler 300, however, you're not just getting the most luxury available in its class, you're also getting it all at a fantastic value-named a Consumers Digest "Best Buy" winner in the Luxury Car segment for 2017, 2016, 2014, 2013 and 2012 model years, the Chrysler 300 is the luxury car that keeps giving.
King of the Road
Just what makes the Challenger the fastest, most powerful muscle car ever made? Take a closer look at the Hellcat model-armed with the 6.2L Supercharged HEMI® SRT® Hellcat V8 engine, it's capable of producing a mind-blowing 707 horsepower, 650 lb-ft of torque and a jaw-dropping 0 - 100 km/h time in the low 3-second range. Take to the road in a Challenger Hellcat, and feel control over the road like nothing else can offer.
Take a Step Further
Whether your day takes you on nicely paved city streets, remote backroads, or even rough trails in the wilderness, the Dodge Journey is ready to take you there and back. With the convention-defying adaptability of the Journey by your side, you're ready to handle any situation a moment can throw at you, from transporting a group of people from one place to the next, to moving truckloads of stuff to tackle your next great adventure.
Choose City Chrysler
So why choose us over other car dealerships in your area? Because we make a commitment to your satisfaction-not just meeting your expectations, but exceeding them each and every time you come to us. And that extends to all of our services, from the moment you step onto our lot to consider a purchase, to finding the perfect financing plan to suit your budget, and even throughout the long term as our service department keeps your vehicle in top shape so you get the most out of it.
Get started now with a simple click to browse our inventory!
Explore the world with the support of a dealership that goes above the call and offers incredible service backed by the team that's here to make your time at our store fantastic every time you come to us. We have a great selection of vehicles for you to look over and test drive as well as the departments to help keep you driving in tip-top shape for years to come. Visit us at City Chrysler today and reward yourself with a modern store that appreciates the needs of drivers across the province and in our community.
We are dedicated to constantly keeping ahead of the curve with new service practices and are pleased to be able to offer the best service in Medicine Hat thanks to professionals that have the expertise you deserve. Work with us and let us work for you starting today - your favourite dealership is waiting for you! Visit us at 982 Redcliff Drive South West in beautiful Medicine Hat, Alberta. We're looking forward to impressing you and finding you the results that make your life even better!
Our Customers Love Us
Was an overall great experience. Everyone from management, sales, service and finance were all extremely polite and professional. It was refreshing to actually have a car dealership work with me to help me get my vehicle! Couldn't be happier.
Kristin P.
An amazing experience dealing on my brand-new 2017 Dodge Journey. The sales manager and business manager were so friendly and easy to deal with. I will most definitely recommend this dealership to my friends and family.
Victoria L.
Best experience I've ever had buying a vehicle! Staff was very welcoming and easy to work with. Salesman made sure everything I wanted was looked after and treated us more like family than customers. I would highly recommend talking to Lorne or Barry, they will get you your perfect vehicle and you'll even have some fun along the way.
Quinton B.