Car Dealership Near Bow Island
Car Dealership Near Bow Island
"Where Great Service Begins!"
It's time. You've been working hard, fighting to get ahead in life and although the going was tough, you've made several steps forward and things are starting to look up. It might even be time to upgrade a few things to improve your life and make it a lot more convenient. Some of the things you've always wanted are suddenly no longer out of reach, and you can start living the way you deserve. Your moment has arrived-It's time you got a real car.
Having an ordinary car is one thing, but owning a world-class car that feels custom-built for you is another thing entirely-and one you've earned for yourself. Go ahead, treat yourself to the level of luxury you deserve, like with the Chrysler 300. Drive in style with a decked out, refined interior, with available extras that include Nappa leather-faced sport bucket seats, heated front seats, dual-pane panoramic sunroof, luxury steering wheel with chrome accent ring, as well as the BeatsAudio premium sound system. If you're ready for the next level in driving experience, go with the all-new, all-refined Chrysler 300.
If performance is your game, choose the legendary Dodge Challenger, the fastest, most powerful muscle car ever made. Get into the driver's seat and experience the full potential of its jaw-dropping 707 horsepower that takes command of the road like an apex predator, able to produce an unbelievable quarter-mile time of 10.8 seconds and reach a top track speed of 320 km/h. The Challenger is the speed-hound you've been waiting for, just waiting for you to get behind the steering wheel.
Make your first step towards the car you deserve with City Chrysler, located just around the corner from Bow Island in Medicine Hat, AB. Whatever your inclination, we've got the car for you. Besides premium Chrysler and Dodge models, we also offer a fine selection of certified pre-owned and used cars from across other car brands, so even if your tastes lean in a different direction, we confident we have the model that will suit your needs perfectly. So come by our website and give us a look, or get in touch with us today for some fantastic deals!
Family Owned and Operated
Enjoy effective and personalized service that suits your needs!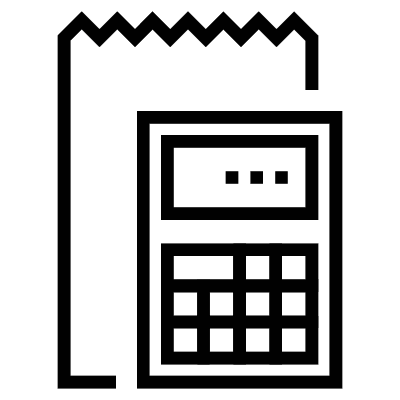 No Hidden Fees
No hassle and no pressure when you work with the team at City Chrysler!
Modern Dealership Experience
We have updated facilities and departments staffed to offer you a great experience at our store!
Why Choose City Chrysler
Worth Every Penny
The price of exquisite luxury doesn't have to mean an overblown expense. With the Chrysler 300, you get every bit as much value as it's worth, as shown by being named the Consumers Digest "Best Buy" winner in the Luxury Car segment for 2017, 2016, 2014, 2013 and 2012 model years. That means owners and critics alike agree that the Chrysler 300 provides the kind of luxury that is worth every penny.
Experience a true level of luxury with the Chrysler 300!
Lasting Value
Beyond the Dodge Challenger's classic good looks and limit-defying speed, it has even more to offer. Loaded with cutting-edge technology that supports both its performance and your daily conveniences, interior choices that let you define your own ride, as well as modern safety and security features that help you better focus on enjoying the drive, the Challenger goes all out with providing everything you need in a car. That value is proven time and again by its fifth consecutive Canadian Black Book Best Retained Value Award - Sports Car category.
Giving Back
At City Chrysler, being part of our community and surrounding areas is more than just providing vehicles to drive for the people living here. It's about giving back, and helping to make a difference in the lives of those who need it most. That's why we welcome and support charities in our area through monthly events in our showroom, with all proceeds going to the cause.
Shopping with City Chrysler means being part of supporting your community!
Serving You Right
Getting a car involves a lot of steps, most important of which being finding the right one to begin with. Expectations are high, and it's not always easy, but at City Chrysler, we are up to the challenge and eager to help. We want to get you in the car you'll absolutely love to drive, and strive to not only meet but exceed your expectations at every turn.
Come shop with City Chrysler and experience shopping for a car the way it should be!
Explore the world with the support of a dealership that goes above the call and offers incredible service backed by the team that's here to make your time at our store fantastic every time you come to us. We have a great selection of vehicles for you to look over and test drive as well as the departments to help keep you driving in tip-top shape for years to come. Visit us at City Chrysler today and reward yourself with a modern store that appreciates the needs of drivers across the province and in our community.
We are dedicated to constantly keeping ahead of the curve with new service practices and are pleased to be able to offer the best service in Medicine Hat thanks to professionals that have the expertise you deserve. Work with us and let us work for you starting today - your favourite dealership is waiting for you! Visit us at 982 Redcliff Drive South West in beautiful Medicine Hat, Alberta. We're looking forward to impressing you and finding you the results that make your life even better!
Our Customers Love Us
Was an overall great experience. Everyone from management, sales, service and finance were all extremely polite and professional. It was refreshing to actually have a car dealership work with me to help me get my vehicle! Couldn't be happier.
Kristin P.
An amazing experience dealing on my brand-new 2017 Dodge Journey. The sales manager and business manager were so friendly and easy to deal with. I will most definitely recommend this dealership to my friends and family.
Victoria L.
Best experience I've ever had buying a vehicle! Staff was very welcoming and easy to work with. Salesman made sure everything I wanted was looked after and treated us more like family than customers. I would highly recommend talking to Lorne or Barry, they will get you your perfect vehicle and you'll even have some fun along the way.
Quinton B.